We all want to flaunt healthy and glowing skin. A radiant face gives us the confidence to step out and be in the spotlight on every occasion. That's the reason why many of us engage in a regular skincare routine. 
Regular skin care can help keep your skin away from aging signs like wrinkles, marks, spots, etc. Maintaining a skincare routine is also an excellent way to get rid of acne and pimples. But, most individuals find it an enormous task to take care of their skin. Sometimes, they lack time, and other times, they do not know the accurate solution for their skin. 
The first step to skin care starts with knowing your skin type. When you know about the texture of your skin, you can easily figure out what it needs to be healthy. Understandably, many individuals often confuse their skin condition with their skin type. Furthermore, they adopt skincare routines that never work for them. 
You should refrain from false skincare routines and follow those that suit your skin. Let's start by exploring different skin types.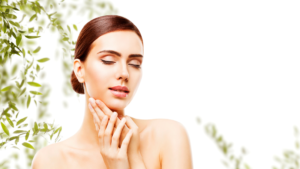 What are the different skin types? 
There are four types of skin – dry, oily, combination, and normal skin. You can identify each type by set characteristics, explained below. 
Dry Skin
The term – 'dry' refers to skin that generates less sebum than normal skin. Due to the lack of sebum, dry skin does not have sufficient lipids. These lipids retain moisture in the skin and form a protective layer against external influences.
Lack of sebum results in an impaired barrier function. Dry skin can exist in varying degrees of severity. It could be there in different forms, not always clearly distinguishable.
A higher number of females suffer from dry skin than males. Unfortunately, all skin gets dryer with age. Dry skin problems are quite common, and interestingly, about 40% of visits to dermatologists are because of it. 
How to identify – 
You can see dry skin signs like dull & rough complexion, almost invisible pores, red patches, visible lines, and less elastic skin. 

The skin can also crack or peel. 

It tends to become itchy, irritated, or inflamed. 

Very dry skin can be rough and scaly, specifically on the backs of your arms, hands, and legs.
Oily Skin
'Oily' skin type is the one with heightened sebum production. You can also understand it as the opposite of dry skin. If you have oily skin, you may notice comedones (blackheads and whiteheads) and different types of acne. 
Light acne formation may lead to a large number of comedones appearing on the face. You may also notice some on the chest, neck, back, and shoulders. 
Individuals with moderate and severe conditions may have to deal with papules – tiny bumps on the skin with no visible black or white head. Pustules also appear at times. They are medium-sized bumps with a yellow or white dot in the center, leaving the skin red and inflamed. 
How to identify – 
If you have oily skin, you may notice a few or all things mentioned above. The oil may seem excessive, so much so that you can feel it on wipes or fingers when you touch your face. The frequency of acne and pustule formation may vary for individuals. 

Along with that, the symptoms include enlarged pores, dull or shiny, or thick skinned complexion. 

There could be blackheads, pimples, or other blemishes.

Please consider that oiliness in the skin depends on the weather and a particular time of year. 

Stress

,

puberty, or other hormonal imbalances can affect the oiliness in the skin. 
Normal Skin
Normal skin is well-balanced, and its scientific term is eudermic. This kind of skin involves T-zone (forehead, chin, and nose) that may be oily. However, the sebum and moisture quantity are balanced in the skin. So, overall, the skin is neither too dry nor too oily. 
How to identify – 
If you have normal skin, you may not see many imperfections

There is no severe sensitivity

There are barely any visible pores

Individuals with normal skin types have mostly a naturally radiant complexion. 
Combination Skin Type
Individuals often confuse combination skin type with normal skin. The difference between the two may reflect in T-zone and the cheeks. T-zone can significantly differ for both the skins – starting from a slim zone to a large area. 
As the name suggests, the skin combines oily and dry zones. T-zone and some other parts can be excessively oily & while the rest is dry. 
How to identify – 
If you have combination skin, pores look slightly larger than usual as they are more open, especially on the nose.

You may notice blackheads and shiny skin. 
The Case of Sensitive Skin
Sensitive skin and Skin Sensitivity are two different things. However, you may notice that generally, people refer to sensitive skin as a skin condition. 
Sensitive skin is easily affected by various factors that other skin types tolerate. The factors involve the usage of skincare products, cosmetics, etc., or a change in weather. 
Sensitive skin is a permanent condition for some individuals. For other individuals, specific internal and external factors trigger sensitivity. In scientific terms, it occurs when the skin's natural barrier function is compromised, leading to moisture loss and allowing irritating elements to enter the skin. 
If you have skin sensitivity, you may notice itching, inflammation, and redness in your skin very quickly when you step into the sun or apply a cosmetic. In this case, you have to consult a dermatologist who can suggest reliable skincare products to use. 
Skin Type Vs. Skin Conditions 
You know about the different types of skin. Now, let's learn about multiple skin conditions. 
The major difference between skin type and skin condition is – skin condition can significantly vary throughout your life, unlike the skin type. Common skin conditions are dehydration, aging signs, rosacea, and frequent acne formation. 
Our skin type tends to change during our lifetime. For example, some may have oily skin in teenage days that may turn dryer during later stages. Fine lines and wrinkles also surface on the skin, & pigmentation may evolve. You must notice these changes and understand your skin condition to take the necessary measures. 
Certain internal and external factors determine skin conditions. 
Internal factors can be hereditary when genes pass a condition onto an individual. Wrong medication can also lead your skin to develop a condition. Hormonal imbalances are also responsible for some skin conditions such as pain-causing pustules.

Climate change, pollution, and stress are external factors that may result in a skin condition such as dehydration. 
If you notice any such problem in your skin in severity, consult a trusted medical professional. 
Choosing a skin treatment is a viable option if you do not have a severe skin condition that requires a doctor's attention. However, before choosing a course of treatment, you must keep in mind that getting in touch with an experienced aesthetician is essential. This is the point where Charene Beauty Services come in.
More About Charene Beauty Services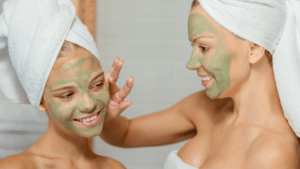 Imagine a wide array of beauty services by an experienced professional at highly-reasonable prices – that's Charene Beauty Services in a nutshell. 
Charene provides beauty solutions that anyone can opt for, except for oncology patients. We offer oncology specific facials with a doctor note allowing service. The list of services includes new-age and advanced skin treatment facials like LED facial, ultrasonic facial, etc. 
If you prefer traditional skincare solutions, you can choose spa or deep cleansing facial and oxygen facial. What more? There are customized options available for a deep cleansing facial. 
You can select from relaxing, therapeutic services like facial massages (gua shu/Kansa/CBD/aromatherapy), infusion jelly mask, etc. 
Charene offers advanced services to address different skin conditions for individuals looking for a specific treatment. The service selection involves the wow anti-aging treatment, acne buster, firming peptide treatment, hi-frequency to sanitize and reduce acne & inflammation, chemical peels, sculplla h2 topical facial filler treatment, and microdermabrasion. Modern and highly-effective skincare treatments start from $10. 
Charene Beauty Services do not think of these services as just services. For us, these services are a union of therapy and science. Hence, we aim to provide you with an experience like never before. So book an appointment today!
https://charene.com/wp-content/uploads/2022/01/4.png
579
1030
admin123
https://charene.com/wp-content/uploads/2019/04/rsz_charene-beauty-services-logo-a2-1-300x300.jpg
admin123
2022-01-12 17:39:38
2022-01-12 17:42:37
How To Figure Out Your Skin Type And The Skincare Services