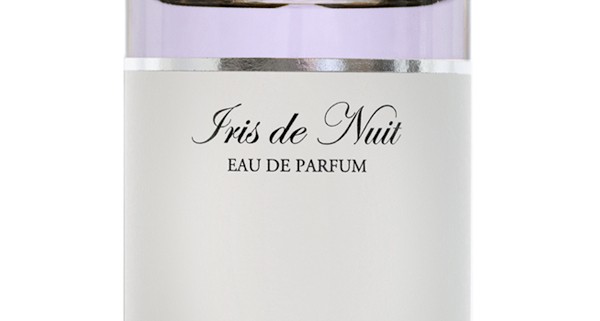 Created for 'Night of Longchamp', a party held in 1934 after the Grand Prix de Paris. This fragrance was traditionally given to society ladies who attended the gala dinner. Bergamot, orange blossom, ylang-ylang, cardamom, nutmeg, iris, jasmine, rose, sandalwood, broom, patchouli, oakmoss, vetiver, rockrose, balsam, and tolu balsam.
Or
Mystical, sensual and delicate, iris is one of the most rare and difficult fragrances to achieve. A seductive and delicate blend of iris, wood and Tuscan cypress, Iris de Nuit is a laid back, mellow iris fragrance. Clean and fluid, its gentle charm evokes modernity–clean spaces, soft angles and crisp white linen, quite different from the classic iris scents of the past. Perfectly wearable for anytime of day and any situation… Iris de Nuit never screeches its presence, but the air is somehow diminished when the wearer leaves the room. Memorable and tangible.
+
Melograno reminds of a scent I would opt to wear in the cool, fall weather. It possesses citrus, florals and earth tones jockeying for position during its opening and heart accord. In actuality, this fragrance is a good representation of what's listed in the accords as undertones of wood, green and the suggestion of tobacco are all represented as Melograno heads into the base and drydown.
Some Great Scents to Mix to Create Your Own Personal Scent!
Launched by the design house of Dior in 2007, this fragrance is aptly named for the man who is vibrant, vital, and intense. Dior Homme Intense for him is a floral, woody, musky scent that he may find himself wanting to wear every day. Casual yet provocative, this alluring fragrance has a strong lavender top note that is accentuated by middle heart notes of pear, musk mallow, and iris, with deep, dark base notes of Virginia cedar and vetiver.
+
frag
This hypnotic amber scent is a modern classic that intertwines memory, reality, and possibility. Made from pure essential oils this long-lasting scent is distinctive, intimate, and sumptuous. The fragrance comes in a modern sleek solid glass bottle symbolizing the future.
+
A stroll along the ocean. Feet sink into the sand. Waves brush the skin. The sun at its zenith radiates the beach. "Beach Walk" evokes the memory of a summer day.
Or
The Lily of the Valley flower is native to Europe where it grows wild in the woods of the Alps. Because of its sweet scent and beautiful, fragile appearance, the lily of the valley signifies innocence and happiness that has returned. This fragrance is sweet, yet has an underlying hint of green which adds character. Good for day or evening.
https://charene.com/wp-content/uploads/2021/10/blog-8.jpg
863
600
admin123
https://charene.com/wp-content/uploads/2019/04/rsz_charene-beauty-services-logo-a2-1-300x300.jpg
admin123
2021-10-26 17:51:37
2021-11-23 21:42:47
What is Your Signature Fragrance? – Secrets by Charene Beauty Parlour